With school out and work breaks, summer is a peak season for travel in China
If you've never been to China, or abroad for that matter, we here at I'm In China got you covered
Here is a packing list and things to do before you leave to ensure you are prepared for your visit
✈️🇨🇳✈️🇨🇳✈️🇨🇳✈️🇨🇳✈️🇨🇳✈️🇨🇳✈️
1. Clothes 👔
Summers in China are hot and humid. Plus running around naked is 'no beuneo' in China
It's best to pack light-colored and lightweight clothing to stay cool. The
temperature ranges from 68°F to 90°F. Although it is hot outside, keep in
mind the inside of airplanes, museums, stores, and restaurants have air conditioning
Also, Chinese are conservative with tops, so if you want to blend in don't wear tops that have spaghetti straps or expose cleavage. It's best to pack shorts, skirts, capris, loose T-shirts, lightweight shirts, summer dresses, 1 nice outfit (for a more formal event), 1 long sleeve jacket/sweater/sweatshirt and 1 pair of pants, as well as a swimsuit (if planning on going swimming)
2. Camera 📸
You'll want to document your adventure, so bring a high definition camera or a phone with a good camera. Bring an extra battery and memory card to ensure you are prepared for longer travel days
3. Electronics 📱
Bring your phone, computer, associated chargers, headphones, power adaptor, and travel charger. Make sure you have a VPN (Virtual Private Network) so that you can access sites such as facebook and google
4. Daypack 💼
You won't want to lug a heavy backpack around all day, so bring a smaller travel bag for when you go sightseeing
5. Passport 📃
Important to get past customs... duh
6. Shoes 👞
Bring good comfortable shoes to walk around in (ex. sneakers), flip flops (which also can be used as shower shoes), sandals, and possibly formal shoes (only if attending a formal or business event)
7. Sunglasses 🕶
Essential to protect eyes from the sun and stay fashionable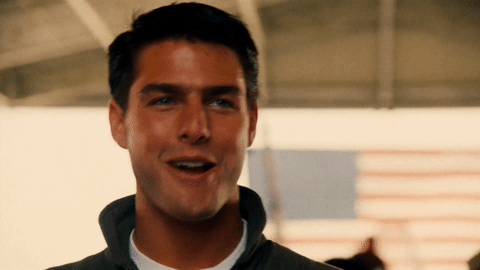 8. Journal and Pens/Pencils 📓
The best way to remember your incredible experiences is to write them down. However, a journal and a pen can also be useful when you need to write something down or need to pass the time by doodling or playing tic-tac-toe. In addition, you will need a pen to fill out the customs form on the plane
9. Umbrella ☂️
Useful to stay dry when it rains or be kept in the shade when its sunny
10. Luggage Lock 🔐
Particularly useful if you plan to share a room with other travelers at a hostel.
11. Sunscreen ☀️
China is very hot in the summer, so sunscreen is essential
12. Insect Repellent 🕷
China can also be very "bug-y", so you'll need some good insect repellent to fend off those unwanted pests. Especially since Malaria and Dengue Fever impact various areas in China
13. Hand Sanitizer 🚰
Gives you the magical ability to wash your hands no matter where you are

14. Tissues 🤧
Useful when you need to clean up a mess, when you get sick, and when a bathroom has no toilet paper or paper towels (which does happen more than you think in China)
15. Vitamins and Probiotics 💊
Taking vitamins and probiotics will help boost your health and increase your immunity, which is important in any new environment where you are more susceptible to get sick
16. Pepto Bismol 💉
Useful as trying new foods or eating in a new environment can lead to an upset stomach
17. Toiletries 🚽
Bring any additional toiletries you need, such as a hairbrush, toothbrush and toothpaste, shampoo and conditioner, a razor, deodorant, personal medication, soap, etc. Make sure these meet TSA regulations if you are bringing them in your carry on
18. Band-aids and Bacitracin 🆘
Accidents happen. Be prepared by bringing a small first aid kit or at the very least bandaids and bacitracin
19. Eye Mask and Earplugs 👀
If you have trouble sleeping due to noise or light, bring an eye mask and/or earplugs to ensure you are properly rested during your trip
Tips: Pack light. Don't bring duplicates or unnecessary items, such as a lot of books and expensive jewelry. It will be easier to travel around the lighter and smaller your luggage is. Also, you want to make sure you leave enough room in your suitcase for any souvenirs you want to bring back.