In the first of a new series from I'm In China: My China, we publish the stories of people who have lived their life in strong connection with China – it's people, culture, places – beginning with American Greg Jones, from Minnesota, whose story begins almost – but not quite – by chance…
"A lot of people ask me how it all began; why did I choose to study Chinese at university? Well, I wanted to study a language, and The University of Minnesota had both Japanese and Chinese. So I flipped a coin.That's how I ended up beginning my lifelong affair with China!
I was amongst the first delegation of American Publishers & booksellers to visit New China. The year was 1979. As a Chinese student at The University of Minnesota, I had graduated and was working the Chinese bookstore on Campus. I wasn't flush with cash and the fee for the trip was $3000 – at the time an even bigger sum of money for a student than today. I had to beseech my family members to finally scrape together the sum we needed.
I remember that I had picked up a bug in Hong Kong and although I was restricted in how far I could stray from the conveniences. The sheer excitement of being able to make this trip, however, far outweighed any tiredness I may have been feeling.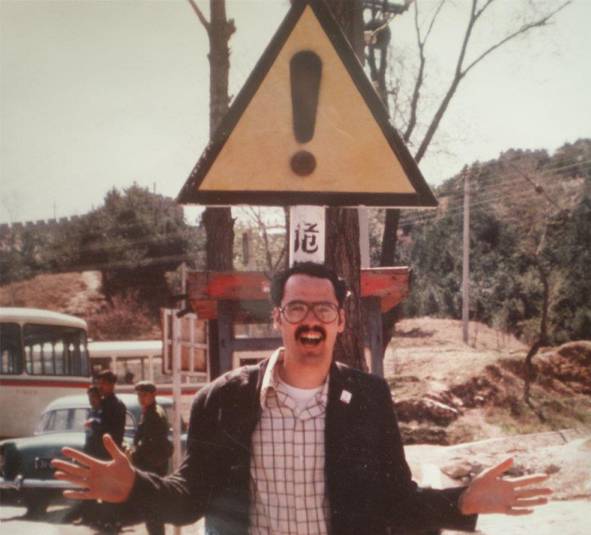 We flew first to Hong Kong and took the train to Guangzhou. On stepping off the train the most immediate impression was of the colour of everyone around me. Well of course, with Deng Xiaoping only just having declared his Opening up & Reform policy just one year before, there remained very strong traces of the previous era all around. Almost everyone was dressed in either grey or blue.

This is known as Zhifu, or uniform – and was introduced to create equality and reduce discrimination or opulence, during the Mao era. There were some exceptions, however; often there were young children seen running around in patchwork outfits, the rainbow in their colour scheme, the result of some thrifty home-made tailoring using whatever scraps had been left available.
We were almost without exception followed everywhere by a crowd of, I would say, at least fifty curious onlookers who had never encountered a non-Chinese person before. Occasionally a plucky individual would approach us and try out the English that he or she had learned. People were by and large much more cautious then than today, however, so often it was a few sentences exchanged and then off they would scurry, hoping to evade the possibility that they may be reported to their work unit for irregular behaviour.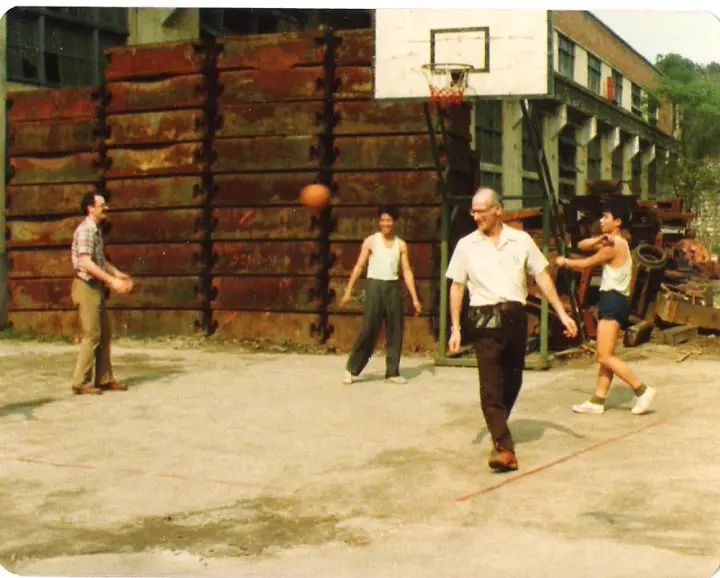 Being ill and being in China I was to face a slightly-amusing and really rather ironic inconsistency in my spoken Chinese skills; that is to say that over the four years of my Chinese education back in Minnesota, the curriculum content and my teachers, too, had somehow completely overlooked teaching us how to ask, where is the WC, please? Needless to say, necessity soon overcame that particular hole in my Chinese knowledge!
Our tour was a total of twenty-four days. We travelled from Guangzhou to Yunnan, then up through Sichuan, and visiting bookstores along the way. At that time, all of the bookstores were Xinhua bookstores, and very much, unlike today. There was none of the friendly customer service or the variety of people sitting around cross-legged reading on the floors between aisles, as we are so often accustomed to today. Almost all of the books were prefaced by a quote from Chairman Mao, and all were thinly bound, but also very cheap. I bought quite the armful as a consequence. I remember how uniform all the bookstores were – it didn't matter which city we went to, every store followed a standard model. For an American, this was really something rather unusual to experience. The tour was non-stop – city after city after Xinhua bookstore after Xinhua bookstore.
Because of my Chinese however, I was happy to wander away from the delegation and I really found much joy in simply observing the to and fro of Hutong life.
Another site to behold was Chang'An avenue – the main road which crosses Beijing from east to West, traversing Tian'an Men square as it goes. At that time cars were extremely rare as a sight, and the roads were filled with bicycles, thousands in a stream, I don't think I have ever or will ever see anything like it again!
Our visit to The Great Wall was another major difference from today. Paved pathways are the norm but at that time, there was little to no renovation, and the great wall was more of a preserved ruin than this glorious restoration project that we are used to seeing. What really caught us out was the breathtaking views to behold were highly distracting from the important task of watching one's step. That particular excursion ended with more than a handful of sore or twisted ankles!
After returning to the US I continued to work with China Books publishing company, a career that would last close to forty years. We would take selected Chinese works and publish them for the American market. During the 1980s, many 80's fiction writers came to the fore in the international publishing of Chinese works. Maodun. Bajin, Lu Xun, all of these characters were and are still held in reverence. All of these were strong social critics of the Qing dynasty, and hold many stories of high literary quality, in particular, Lu Xun.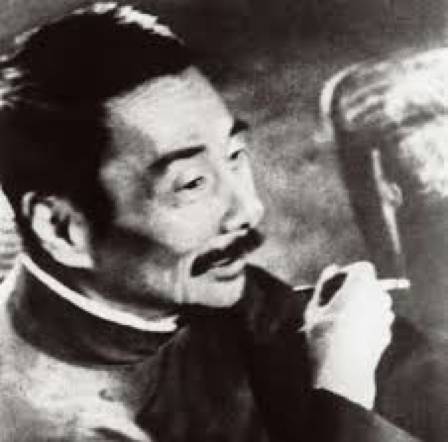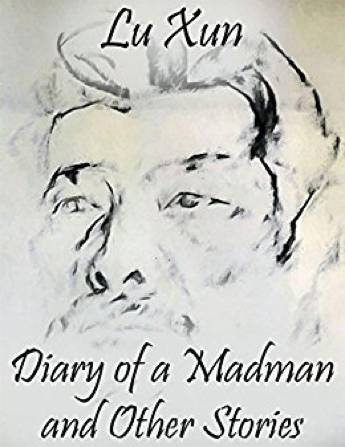 It wasn't until 1987 that I returned to China again, this time in co-operation with the China People's Friendship Association – as a tour guide! I can tell you, I survived, but I won't be doing something quite so demanding as guiding a busload of American tourists ever again. I would instead continue working for China Books, in partnership with Chinese publishing houses, selling their publications in stores across the US. The 1990's was spent making many trips between the states, Hong Kong, and Beijing. It was around this time that the biggest sellers were these wonderful art books, which were coming from all over China.
A particularly fond memory I have is of Liu Zongren, another celebrated author, who wrote a cherished book about his two years in America called Two years in the melting pot. Its still regarded as the decisive "Chinaman abroad" story today. We brought him on a tour around the US, and I recall he had a fantastic interview with a tremendous radio DJ named Studs Terkel.
It's often the case on book tours that these interviews simply skim the surface, but Terkel appeared, his copy of Two Years in The Melting Pot in hand, dog-eared and annotated. He had done his homework! He was enthused and invigorating, and probably the best interviewer I have ever seen, engaging the low-key Liu Zongren, who probably enjoyed the company of a sympathetic reader.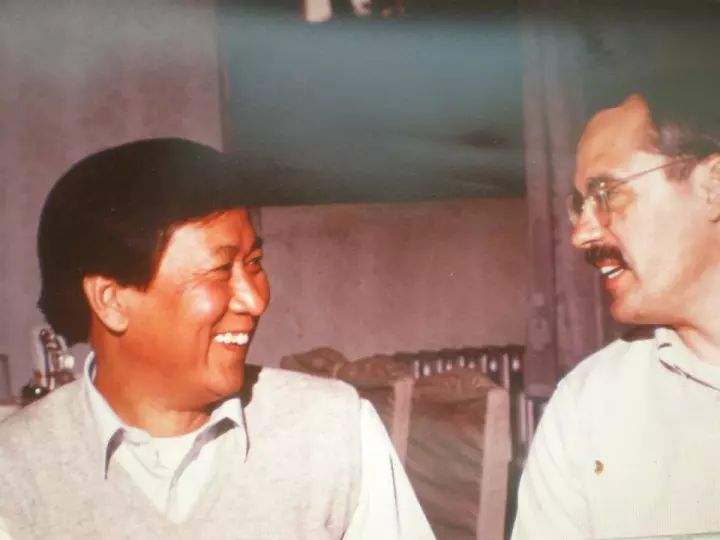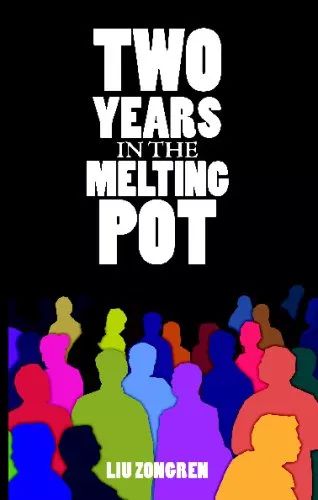 Finally, I returned to Beijing in 2008, just a few days before the Olympics. As I stepped off the train, a massive crowd came to greet me, and thinking, well, that's nice but I really don't expect it. It was only afterwards that I discovered they were rehearsing for the welcoming of Olympic athletes.
I love the people, that's the reason that I came to China that the reason I stay in China. I find their friendliness enchanting. Everything is just different to me. I still love my country, even with all these mass murders allowed to happen. Although the people I have worked with foreign languages people who tend to have a more cosmopolitan outlook, now I am not working, either at the English corner I run or in my occasional editing jobs, I run into people who are curious. Respect for the elder generation, in America the old perceptions about memory and infirmary there is more respect given to these conditions, I am allowed more dignity.
These days I busy myself with some small projects and I hold my own English corner in Chongqing, which I enjoy exchanging knowledge about cultures with anyone who comes.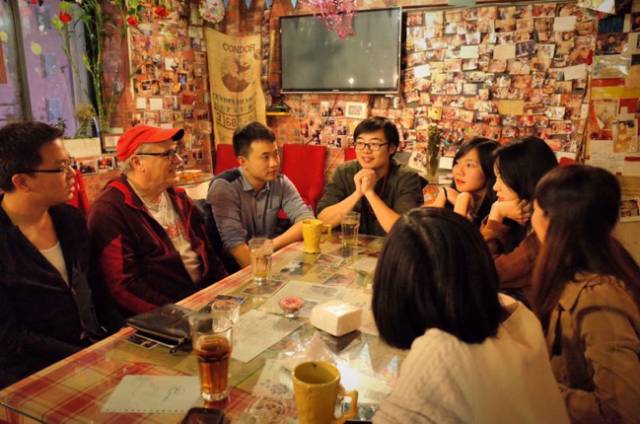 As a retired person, I can live here comfortably. In America would still be working much harder to support myself in a comfortable way. I expect I will stay here for the rest of my life. I have made strong relationships and have no plans to go anywhere else. I am fascinated by changes, in leadership, and attitudes, and the endless pursuit of gaining an even wider perspective - seeing the changes as they come and go, and come and go - they certainly do."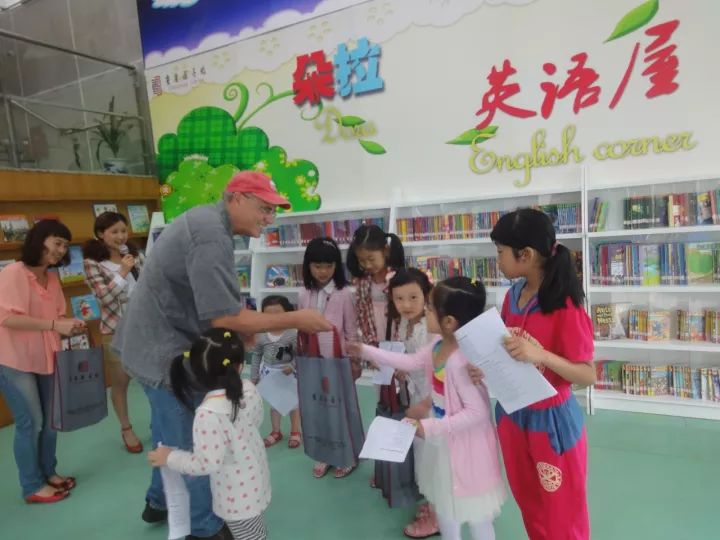 Featuring an expat each week with stories encapsulating China for all its beauty, diverse culture, cuisine and multicultural ways of life, I'm in China brings you something to look forward to every Thursday, "My China."
If you enjoyed reading My China, take a look at our Middle Kingdom photo essay series, this week featuring China-based photographer Dan Sandoval as he shares his adventures thru the lens in China!