Kiwi Entrepreneur Jade Gray has been in China for over twenty years. He's built and sold a number of companies from sleeping on kangs in remote northern China to building a thriving and environmentally sustainable pizza business in Beijing. Jade shares his 'My China' story.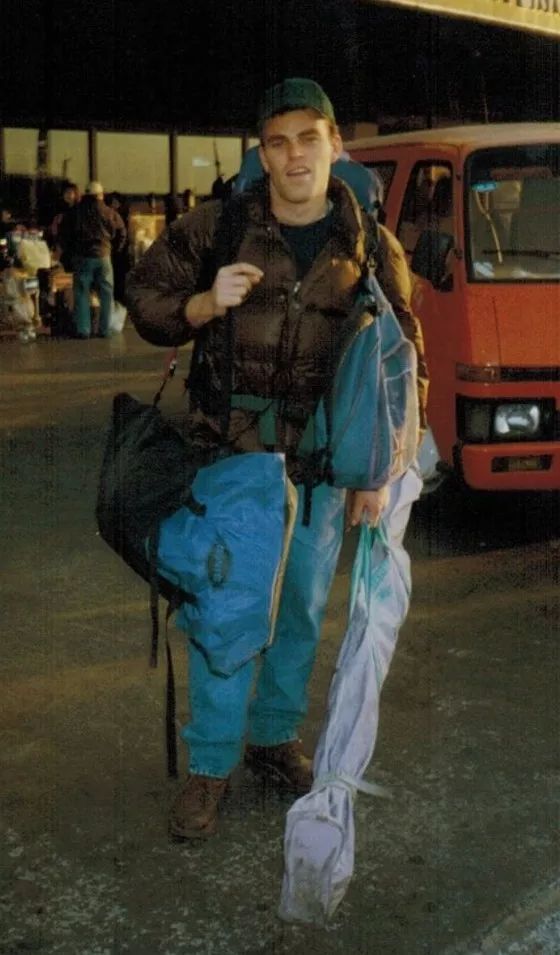 I studied Chinese at university for two years, but was really struggling. What I truly wanted to do was to travel. During our summer holidays I came to China, where it was winter. After a week on the road, I tracked down Yabil resort and asked if they were looking for a ski instructor. The staff were enthused to have me join the team. I lived in a dormitory with several other employees, earning 500 RMB per month along with two shower tickets. I lived on dumplings, had a blast, got to learn Chinese, and of course, skied to my heart's content. I returned to New Zealand and graduated successfully.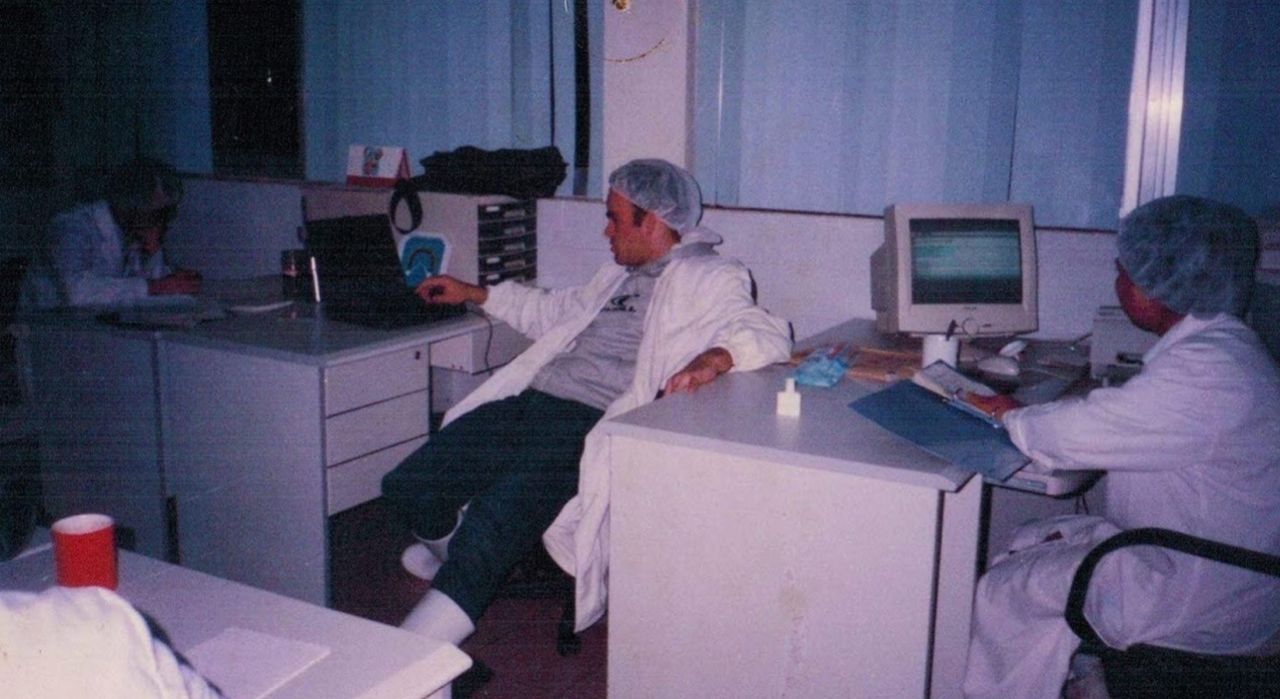 By 1999 I was desperate to get back into the mix. I was approached by a friend who was setting up an Angus cattle farm. I did a six-month crash course in northern New Zealand and then was on a 747 with 300 cows, destined for Dalian. As soon as the setup was complete, I was left too versee operations in China. There were constant worries, such as foot and mouth disease, lots of quarantine issues. For lodgings, I slept on a kang in a farmhouse with the grandparents and the kids on the other side. I ran the cattle farm for a year, before it was finally sold.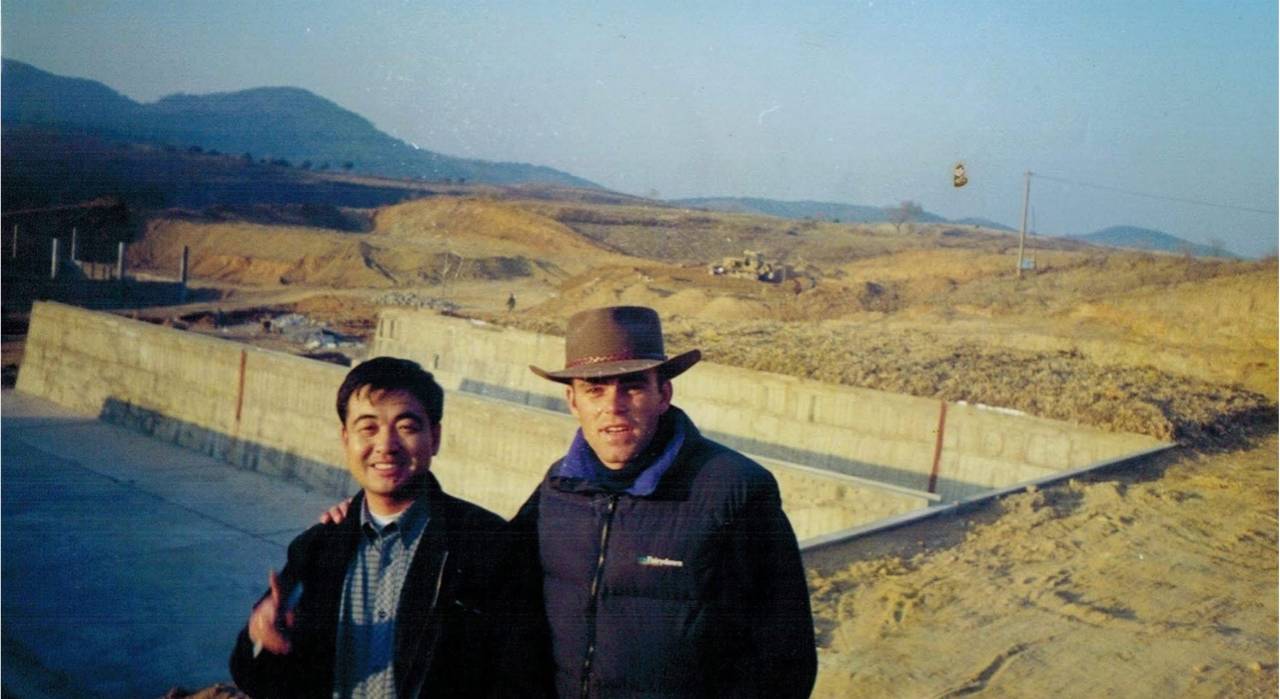 In a twist of fate, I came into ownership of a Gym in Wudaokou, Beijing. It was bankrupt and had only 75 members when we arrived. By 2003, we had 2,500 members and had started building a second branch. We were excelling - and then SARS hit. We lost 95% of our members in about three days. However, during times of epic change there is a lot of opportunity, and with change come an equal amount of opportunity. Rent had plummeted, and land lords were desperate. We found a location on the corner of Wudaokou, and opened a bar/restaurant named Lush. My food and beverage journey had begun. We later opened Pyro Pizza, which grew to three branches, and at that point we decided we wanted to do something in downtown Beijing. That was when our team came up with the next business concept.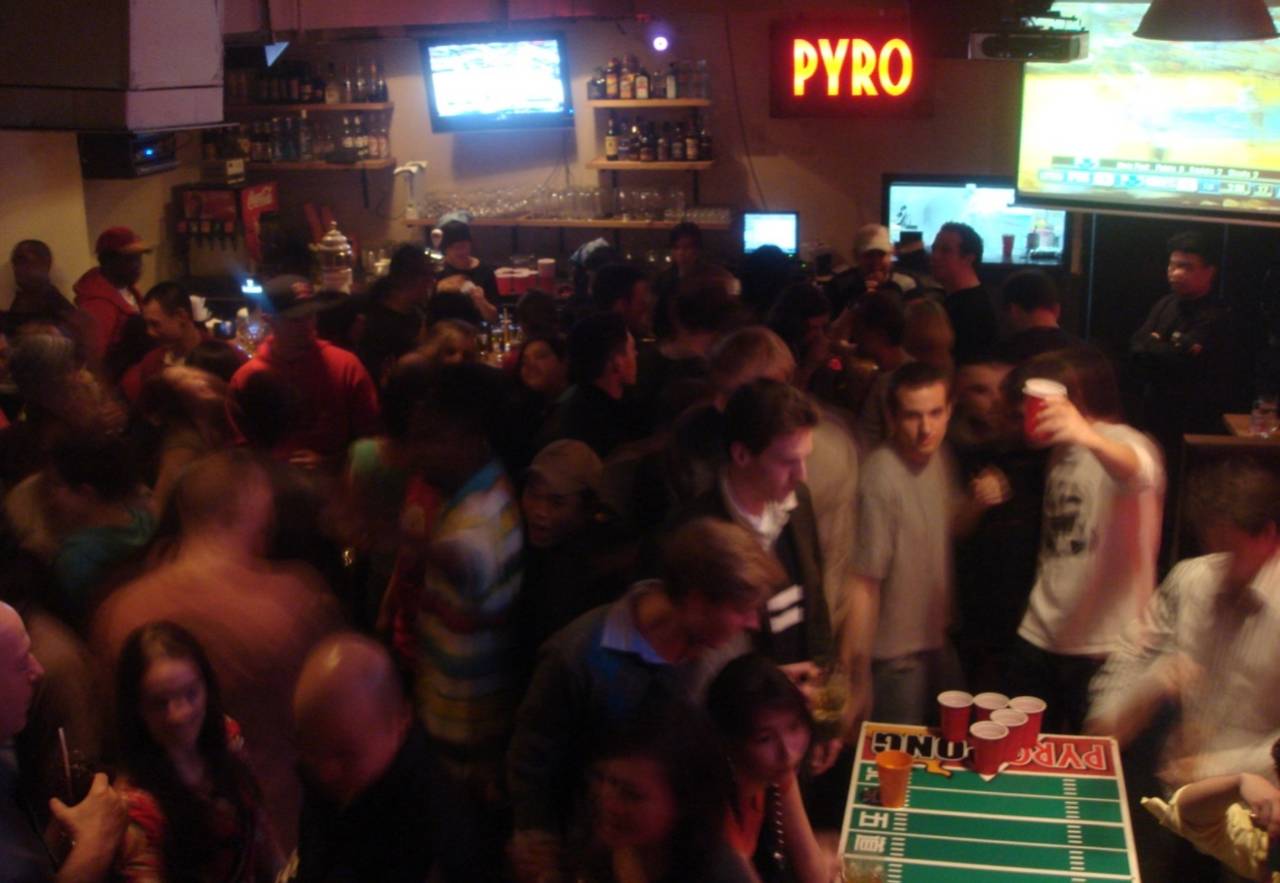 Prior to founding Gung-Ho!, we drove across china in a Jeep, across the Loess Plateau, to Pakistan, back up through Xinjiang Gansu, and Mongolia - an epic adventure. However, we saw dried up rivers, pollution, and reduced glaciers. It was, in our opinion, a result of business greed. Today, China is a leading proponent in Green Industries but at the time, we wanted to create a business blueprint that looked after the people on the planet - using pizza as a vehicle to deliver.

We chose the name Gung-Ho! because of a New Zealander who came to China in 1932. Rewy Alley was one of the Ten Friends of China. To us, what he was doing was essentially conscious capitalism. 'To pick a fight' is the literal meaning of gung-ho, but it also refers to unity of will amongst Chinese soldiers. We wanted to disrupt industry practices by successfully bringing in more environmentally friendly practices.
'To pick a fight' is the literal meaning of gung-ho.
We were one of the first SME's doing delivery- it was primarily just us and Annie's (a popular takeaway service in Beijing). Business was brisk. Then, on the back of the rise of innovation, third party deliverers took over the city. In six months we went from eight competitors to 5,000. China E-commerce is in a league of it's own, and I believe this lies in an ability to customise almost anything, and fast. Now we are in the process of re-adapting our business model to follow the changing market.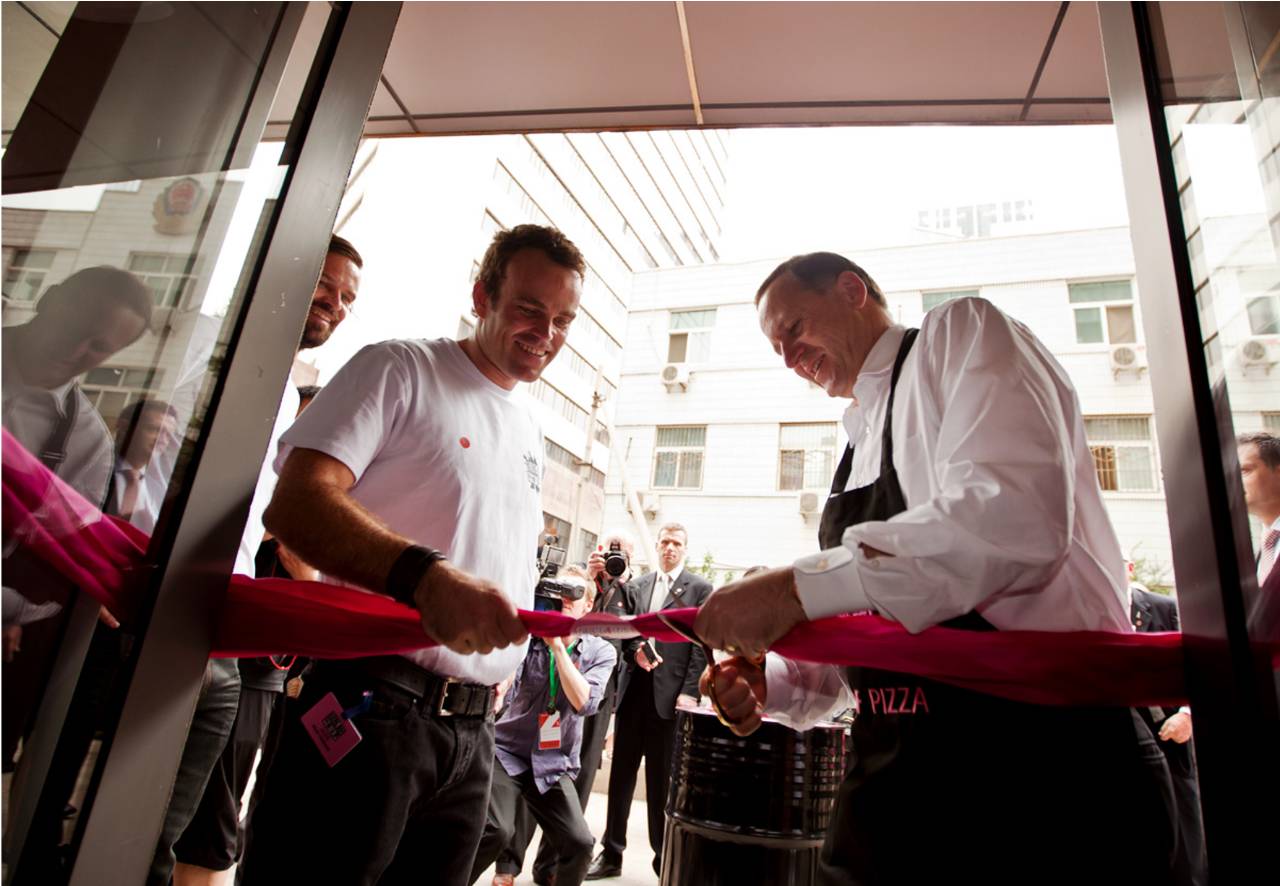 Working with our employees is the most rewarding aspect. When they reach five years with us, we go with them, back to their hometown, visit their family and see where they come from. Those that do the hardship should bear the fruits, as they say. Whether we are waidiren (non-locals) or waiguoren (foreigners), we are all outsiders here. We house them, we feed them, and we become close. Several of them have taken family money and put that into the business, having been with us almost fifteen years.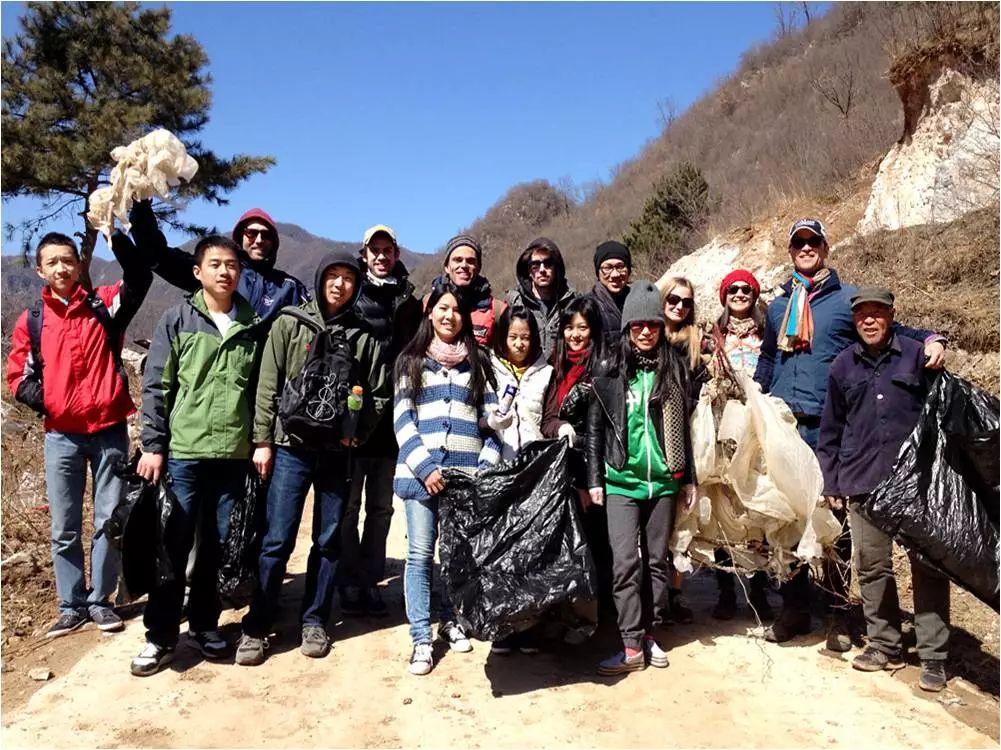 Speaking on the China we live in now, the first thing is that I always recognise the feat of getting 400 million people out of poverty in 30 years. The result speaks for itself. I think that China will always be challenged, but it's becoming better equipped for the future, having learned how to move forward, whilst playing a shrewd, critical role on the world stage.
For the naysayers, and those proponents of the Asian tiger story that says China is bound to collapse I say: put it to bed. For 90% of human history China has been the biggest country in the world and now is back where it belongs, and equipped to do it. Power has shifted from Europe to America to the east. I look forward to China continuing to acquit itself as it is doing on the world stage.